Slim 30 Camera Strap - Deep Brown
The Slim 30 series of camera straps offers the carrying comfort of our premium leather camera strap range in a slimmer profile which is perfect for lighter mirrorless camera systems, vintage 35mm film cameras as well as mid-sized DSLRs. 
Our Deep Brown leather is an oiled pull-up and is also the darkest brown in our range making it a great mix of stealth looks and classic leather style.  It is super soft out of the box and is full of natural character marks.  As it wears in it will only get more comfortable and more unique making this strap your companion on a lifetime of photography adventures.
Like every strap in our range this one is available with our very own custom engineered Quick Release System so you can rapidly attach, adjust, detach and even swap camera straps during shoots.  
Longer, slimmer and much more comfortable than stock camera straps
Designed to be worn across your body (like a sling) not around your neck
30mm (1 and 3/16") wide for the ultimate all day carrying comfort
Choice of traditional ends or our new

 

Quick Release System
Quick Release System also features

 

anti-theft cut resistant Dyneema®

 

webbing and a safety lock for secure travel
Strong enough for all handheld cameras,

 

strength tested to over 50kg (115lb)
Two lengths available and both are adjustable to fine tune your fit
Perfect for all Mirrorless cameras, 35mm film and mid-sized DSLRs
Australian Made

 

with love in our hometown factory (Bendigo, Vic)
Fits almost every camera ever made
Personalise it

 

with your name or logo!
Photographer is 180cm/6' tall and is using a regular length strap
Please Note: Does not include camera, lens or photographer in pictures. 

*See tabs below for more info on sizing and personalisation


Quick Release System
For an in-depth overview of our Quick Release System please click here.
Details and Sizing 
Will it fit me?
The Standard Length is little longer than a stock strap, perfect for using as a traditional neck strap or hanging off one shoulder.  Also works as a cross body strap for most people up to about 170cm (5'7" tall). 
Our Long Length strap are 25cm longer than our Standard Length which makes them better for wearing across the body for people over 170cm (5'7") tall.
More detailed info on choosing a strap here.
Will it fit my camera?
This strap will work with almost any camera, especially larger DSLR setups with heavy lenses.  It attaches in the same way as the stock strap that came with your camera, so basically any camera that has a set of 10mm webbing slots or rings will work!  Click here for more info.
How strong is it?
We have designed these straps to be worn all day with the heaviest pro DSLR setups so you can rest assured they are strong enough. If you are looking for a weight I have attached 50kg (115lb) of weight to a camera without the strap breaking, but I hope your camera is not that heavy!  
Personalisation Options
Any of our full leather camera straps can be personalised with a name or even a logo! 
The personalisation is achieved by hot pressing the letters into the leather resulting in a timeless look and feel.
You choose the embossing options on the product page as you are adding the strap to your cart.
Choice of three fonts - Block, Times or Cursive
Multiple Colour/Finish options 
Prices starting from just AUD$20 for initials only

Click here for detailed information and videos about our personalisation options


Leather Description
***Please note, this leather can feature some very noticeable markings which occur naturally and really add to the character of each individual strap.  Check out the product images for some examples of what they could look like***
Both sides of this strap are made from our Deep Brown oiled pull-up leather.
Because it is an oiled pull-up leather, it has natural markings and tones which will vary from strap to strap and it also ages beautifully!  Not only will it get softer and more comfortable but it will also become more visually textured with lighter tones coming quickly through the leather as it wears in.
Slim 30 Design
We took our first camera strap, the 'Standard 53' and slimmed it down so that it is perfect for lighter camera kits like mirrorless, rangefinder or 35mm film cameras. They are also great for those photographers that just prefer a slimmer profile strap.  At 30mm (1 3/16") wide they are the perfect size to carry these cameras comfortably all day without weighing you down or getting in your way. Don't be confused though, this strap is just as strong as our bigger straps and we have personally tested them with Pro sized DSLR bodies and heavy telephoto lenses!
Unlike our Simple range, the body of the Slim 30 is actually two pieces of leather which is glued back-to-back and stitched together for a lifetime of durability. We then add our embossed end pieces which are also glued and stitched to connect the 10mm webbing ends to the main body.
Shipping, Returns and Warranty
COVID-19 Update
We are thankfully able to dispatch orders as normal at the moment.  Please be aware that unforeseen shipping and customs delays may occur on international orders.  Please choose the express shipping option where possible to minimise the chance of delays.
Handling Times
In stock straps will be dispatched in 1-3 business days.
In stock straps with text embossing will be dispatched in 1-3 business days.
Custom Logo straps can take 3-5 weeks before they are dispatched so please contact us before ordering if you have a specific date you need if for.
Shipping Prices - Listed In Australian Dollars
All the prices below are listed in Australian Dollars - AUD$10 is approx. US$6-7
All Australian and New Zealand orders are sent via Australia Post Standard and Express Services
Most International Express orders are sent with DHL and are estimated to be 3-8 business days not including any customs delays.
Standard international orders are sent via the postal network and include tracking to most countries. Average delivery times are 2-4 weeks.
If applicable, please be aware of your countries import taxes (such as the VAT in UK and EU) and duties as you will be responsible for paying any of these types of fees before you can pick up your parcel.
Shipping times (not including handling time)
Australia
Standard - 2-5 business days
Express - 1-3 business days 
USA and Canada
Standard - 1-3 weeks
Express - 3-6 business days (not including customs delays)
New Zealand
Standard - 2-6 business days
Express - 2-4 business days

UK and Europe (please look out for notices regarding pickup and VAT taxes)
Standard - 2 to 4 weeks 
Express - 5 to 8 business days (not including customs delays)

Rest of World (tracking not available to all countries)
Standard - 2 to 4 weeks
Express - 6-12 business days (not including customs delays)
Warranty and Returns
30 Day No Questions Asked Returns
LIFETIME Common Sense Warranty on Workmanship
For more information about warranty and returns please click here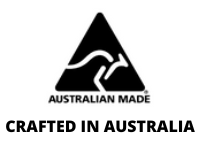 The only strap you need
Fantastic quality leather - it's soft and flexible. Love the look. The quick release ends mean I can use this strap on all of my cameras and swap over in seconds. Postage was super fast and the packaging has no plastic. Made in Bendigo! If I ever needed another strap I wouldn't hesitate to buy a Lucky strap.
Great strap
The strap is well made with soft leather and very comfortable to wear. Highly recommended.
It was amazing thank you so much
My girlfriend loved it thank you for makinh with so much love
Beautiful, comfortable, functional
After getting my dream camera, I was looking for the perfect strap to go with it. Because it's a very old film camera, parts of the rubber on the original strap had begun to disintegrate, leaving a gross, sticky mess.
I wanted something that would last so I could pass it on to my son one day. I wanted something that looked beautiful, but was also comfortable. And it would be a bonus if it was locally made.
I searched far and wide through different companies, Etsy, and finally landed on Lucky Straps through a recommendation on an Australian film group. I'm so glad I found these guys, because it fulfilled all of the criteria I was looking for! The strap feels comfortable around my neck and also slung across my chest and shoulder. It feels strong enough that I'm not afraid of dropping the camera. And of course, it's a beautiful deep brown leather; time will tell how it holds up, but the quality seems good and I'm excited to see the patina.
The shipping process was quick! I expected it to take a long time but it was with me within a week, even with the embossing. I got gold embossing, but I would recommend black -- I think it would look better on the deep brown! Regardless, I'm very happy with the work that was done and the strap that I've received!
Third Time is aCharm
I purchased the Simple 20 and Classic 40, both with the quick release to use on my full frame and Micro 43 cameras. I'm 5'11 and purchased the long length to wear cross body. The fit was good but not that adjustable so I never used either.
Also, although I do not really like the PD straps, I do like the quick clip system, and I like to switch between a neck strap and wrist strap. So....I purchased the Slim 30 with traditional ends in size regular, then added the PD clips. Perfect for me now. I have the great looking and comfortable Lucky strap and quick removal for changing to a wrist strap.