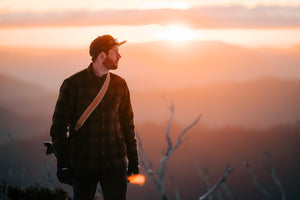 SINCE 2013 WE HAVE BEEN DESIGNING, CRAFTING AND TESTING WITH ONE SIMPLE GOAL....

TO CREATE THE BEST CAMERA STRAPS ON THE PLANET.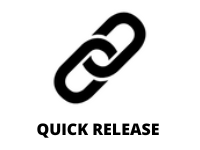 Deluxe 45 Padded Leather Camera Straps
The best camera strap we have ever made, period.
If you want the most comfortable camera strap for your mirrorless, DSLR of Medium Format system then look no further.
Best for those seeking ultimate comfort no matter what camera system.
Standard 53 Leather Camera Straps
Our first design and still one of our best sellers.
This is the widest strap we make and is suprememly comfortable for all day carrying.
Best for heavier DSLR and Mirrorless cameras with pro lenses.
Classic 40 Leather Camera Straps
The goldilocks camera strap, not too wide and not too thin, super comfortable!
As part of our Classic Range it sits right in-between our Slim 30 and Standard 53.
Best all-rounder for medium sized mirrorless and DSLR with most lenses.
Slim 30 Leather Camera Straps
Love carrying your camera but hate bulky straps? The Slim 30 is thinner than the average stock camera strap but it's soft leather makes it much for comfortable.
Best for mirrorless, DSLR (crop/APSC) and 35mm film cameras but still strong enough to handle any camera.
LEATHER WRIST STRAPS
Don't like using a shoulder strap?  Our camera wrist straps are perfect for safely securing your camera without having a regular strap dangling around all day.  Plus the leather is super comfy and looks amazing!
These wrist straps suit any size camera.
Simple Camera Strap Range
Our Simple range consists of te Simple 20, Simpe 40 and matching wrist straps.
Feauring a minimalist design and crafted with stunning Italian leather, these camera straps were designed for those that want a simple, comfortable and durable.
Simple 40 suits almost any camera and Simple 20 suits lighter weight mirrorless and 35mm film.