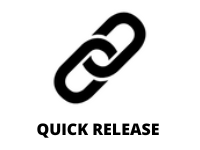 Let customers speak for us




Our Leather Camera Straps Are The Most Comfortable way to carry your camera
We have spent years refining our handmade leather camera strap range to be functional, great looking and extremely comfortable.
All of our camera straps are designed to be worn across your body rather than around you neck so you can carry your camera for hours without it becoming uncomfortable.
Explore our entire range
How our new quick release system works on almost any camera
Our new Quick Release System is available across our entire range of leather camera straps. 
Over two years in the making.  In this video Justin (Founder of Lucky straps) explains the new Quick Release System in detail.
More info
Russell Ord using our new quick release leather camera straps with his medium format fujifilm kit
World renowned surf photographer takes us through how he using the new Quick Release System with his various cameras. 
More info
What Pro Photographers are saying about our leather camera straps
"When shooting for clients day in and out, I want to be able to rely on my gear. My camera strap has to be comfortable and reliable. Hand made from the best materials and with a lifetime guarantee Lucky Straps is the logical choice for me."
Chris Benny
"I first got onto Lucky Camera Straps after seeing my mates using them and originally just bought one for my secondary camera, my Olympus. The strap is wide, soft and comfy around my neck and it looks pretty. Not long ago I bit the bullet and put one on my Nikon and I haven't looked back. Highly recommend."
Lauren Bath
"It's always amazing getting complimented for having a rad camera strap. I've definitely upped my street cred when I run around taking photos!"
Gareth Pon