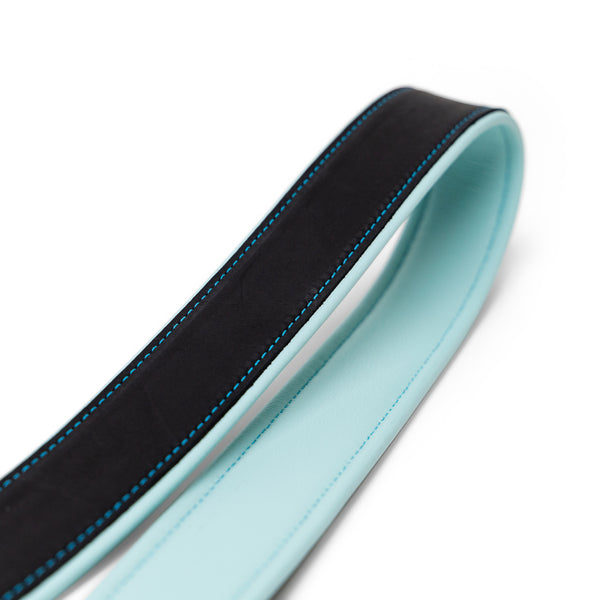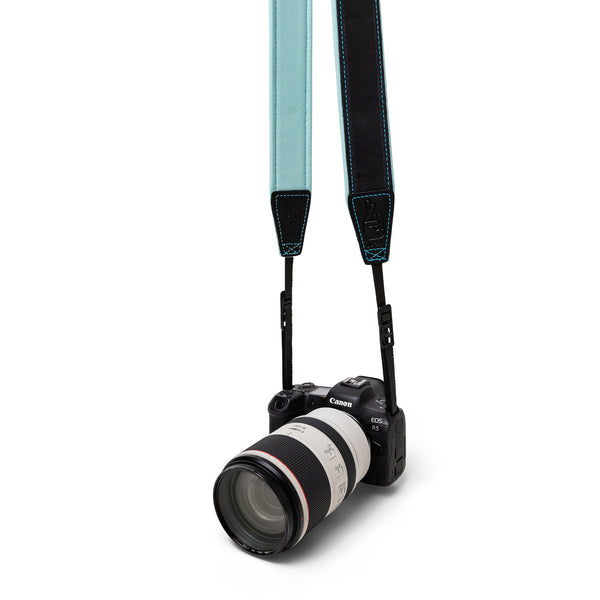 Deluxe 45 Padded Camera Strap - Black/Teal Leather
If you have been looking for the ultimate camera strap, the Deluxe 45 is it!  
This camera strap features internal neoprene padding plus soft rolled leather edges so that you can carry even the heaviest camera gear comfortably all day long.
Quick Release System with Safety Lock
Anti-Theft Cut Resistant

 

Dyneema® Webbing
Load Tested to over 50kg (115lb, or 30x Canon R5's + 24-70 2.8!)
Crafted in Australia with the Finest Leather
Guaranteed for a Lifetime of Adventure 

Fits Almost Any Camera
Deluxe 45 Design

Our new Deluxe 45 range is suitable for any photographer that wants the most comfortable camera strap on the planet.  
The latest mirrorless camera systems have a unique challenge of being more compact and lightweight but also becoming quite heavy when paired with fast lenses and video accessories.  Our Deluxe 45 solves this problem by keeping the strap to 45mm (just over 1.5") width but adds internal padding for extra comfort.
This Deep Brown colour-way is a classic dark brown leather look which will age beautifully as it wears in.  The underside is 3mm neoprene padding wrapped in a supple dark brown upholstery leather which will be sure to level up your look while shooting.
The rolled edges feel great against your skin and the padding provides all day carrying comfort when using the latest mirrorless bodies with heavy pro-level lenses.
Internal 3mm neoprene padding with deluxe

 

hand rolled edges
Longer, wider

 

and much

 

more comfortable

 

than stock camera straps
Designed to be worn across your body (like a sling)

 

not around your neck
45mm (just over 1.5") wide the perfect balance of comfort without being bulky
Attaches and detaches in seconds with our

 

Quick Release System
Anti-theft cut resistant Dyneema® webbing

 

and a safety lock for secure travel
Strong enough for all handheld cameras,

 

strength tested to over 50kg (115lb)
Two lengths available and both are adjustable to fine tune your fit 
Australian Made

 

with careful hands in our hometown factory (Bendigo, Victoria)
Fits almost every camera ever made using a 10mm slot or ring
Personalise it

 

with your name or logo!
Designing a strap for the Canon R5

When Canon Australia approached us to design a strap for the launch of the new R5 in 2020 we knew it had to be the best strap we had ever made.  This design is something that we had on the drawing board but the unique features of the latest mirrorless systems refined it into the ultimate camera strap for discerning photographers.
We needed a strap that was narrower than our Standard 53 as many find it a bit too bulky for mirrorless cameras, but we still wanted it to be super comfortable when adding a battery grip and heavy lens.  We achieved this by making a 40mm top (same as our Classic 40) and adding 3mm of internal neoprene padding and wrapping it in super soft upholstery leather as the bottom piece. 


By using leather instead of just neoprene with avoid the dread 'gear bounce' while still achieving the highest level of comfort possible.

For behind the scenes footage of how our Australian factory producing these amazing straps watch the video below on the making of the R5 Deluxe Camera Straps.
Quick Release System
Deluxe 45 straps are only available with our Anti-Theft Quick Release System.

For an in-depth overview of our Quick Release System please click here.
Size and Camera Compatibility
Will it fit me?
The Standard Length is little longer than a stock strap, perfect for using as a traditional neck strap or hanging off one shoulder.  Also works as a cross body strap for most people up to about 170cm (5'7" tall). 
Our Long Length straps are 25cm longer than our Standard Length which makes them better for wearing across the body for people over 170cm (5'7") tall.
More detailed info on choosing a strap here. 

Will it fit my camera?
This strap will work with almost any camera, especially larger DSLR setups with heavy lenses.  It attaches in the same way as the stock strap that came with your camera, so basically any camera that has a set of 10mm webbing slots or rings will work!  Click here for more info.
How strong is it?
We have designed these straps to be worn all day with the heaviest pro DSLR setups so you can rest assured they are strong enough.  If you are looking for a weight I have attached 50kg (115lb) of weight to a camera without the strap breaking, but I hope your camera is not that heavy!  
Personalisation Options
Any of our full leather camera straps can be personalised with a name or even a logo! 
The personalisation is achieved by hot pressing the letters into the leather resulting in a timeless look and feel.
You choose the embossing options on the product page as you are adding the strap to your cart.
Choice of three fonts - Block, Times or Cursive
Multiple Colour/Finish options 
Prices starting from just AUD$20 for initials only

Click here for detailed information and videos about our personalisation options
 Leather Description
The top of this strap is made from our Matte Black Leather which features natural markings and a final grain like texture. 
The underside of the strap is wrapped in this beautiful Teal upholstery leather which ads a pop of colour to your strap and is also super soft and supple!  The stitching is also matching in matching Teal thread.

This strap will last a lifetime and only develop more character and comfort with age.
Shipping, Returns and Warranty
COVID-19 Update
We are thankfully able to dispatch orders as normal at the moment.  Please be aware that unforeseen shipping and customs delays may occur on international orders.  Please choose the express shipping option where possible to minimise the chance of delays.
Handling Times
In stock straps will be dispatched in 1-3 business days.
In stock straps with text embossing will be dispatched in 1-3 business days.
Custom Logo straps can take 3-5 weeks before they are dispatched so please contact us before ordering if you have a specific date you need if for.
Shipping Prices - Listed In Australian Dollars
All the prices below are listed in Australian Dollars - AUD$10 is approx. US$6-7
All Australian and New Zealand orders are sent via Australia Post Standard and Express Services
Most International Express orders are sent with DHL and are estimated to be 3-8 business days not including any customs delays.
Standard international orders are sent via the postal network and include tracking to most countries. Average delivery times are 2-4 weeks.
If applicable, please be aware of your countries import taxes (such as the VAT in UK and EU) and duties as you will be responsible for paying any of these types of fees before you can pick up your parcel.
Shipping times (not including handling time)
Australia
Standard - 2-5 business days
Express - 1-3 business days 
USA and Canada
Standard - 1-3 weeks
Express - 3-6 business days (not including customs delays)
New Zealand
Standard - 2-6 business days
Express - 2-4 business days

UK and Europe (please look out for notices regarding pickup and VAT taxes)
Standard - 2 to 4 weeks 
Express - 5 to 8 business days (not including customs delays)

Rest of World (tracking not available to all countries)
Standard - 2 to 4 weeks
Express - 6-12 business days (not including customs delays)
Warranty and Returns
30 Day No Questions Asked Returns
LIFETIME Common Sense Warranty on Workmanship
For more information about warranty and returns please click here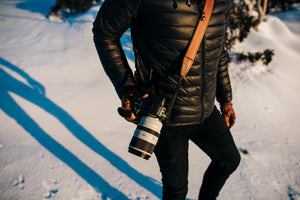 A Better way to carry
Longer and wider than a stock camera strap, our Deluxe 45 can be worn sling style across your body to spread the load of heavy gear and also provide super fast access to your camera when the perfect moment arrives.
Quick Release System
Attach and detach from almost any camera in seconds. Features a safety lock to secure your precious gear.
Crafted for comfort
3mm internal neoprene padding and super soft rolled leather edges provide the ultimate carrying comfort.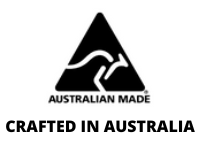 A little touch of luxury
My second Lucky Strap, they not only look good but evenly distribute the weight of my often heavy lens and camera set up. I can easily side sling my gear over my shoulder and carry for many hours at a time, very handy when you are photographing wildlife especially birds. Australian made, so great to support a local business.
Excellent camera strap
I now own several of these camera straps, and each one is perfect for the target camera and comfortable for carrying.
Very Happy with Product
Absolutely love this camera strap!!! It is very comfortable to walk around with my Canon 5D Mark lll . Spent 4 hours walking around and shooting at the Chicago Botanical Gardens recently and was comfortable the whole time. Also wore it as cross body, which made it easy to access the camera whenever I saw a shot. Great product.
Amazing shoulder strap, wrist strap with some issues
I absolutely love the shoulder strap. It feels very high quality, it is super comfortable, and the quick release system is a great improvement. I can and will definitely recommend getting this if a shoulder strap is what you're looking for!
My thoughts on the wrist strap are a bit different. While it's also comfortable and great to use once your hand is in it, getting your hand through the loop is a challenge; the loop tends to curl to its smallest size, and you'll need both hands to make it bigger to get your hand through, which — to me — defeats the purpose.
Excellent camera strap!
I had searched for a leather camera strap for a vacation in Europe. I was going to be four weeks in Spain, Portugal and England. I wanted as secure a strap as I could find and came across Lucky Straps about 13 days before my departure. I risked the order knowing it was tight timing to get from Australia to the US. But it arrived very quickly about 4 days before departure. Excellent shipping a service, tracked all the way.
I used the camera with the strap almost every day and nearly all day for many of them. It was comfortable all the time. Soft leather, looked good, didn't advertise my camera make/model to the world. The easy connections to the camera body were excellent and gave a little extra security compared to many connectors. I would buy one of these straps for any camera I owned. Extremely satisfied after 4 weeks of continual camera use.