Wrist Strap - Deluxe Deep Brown
This is the matching wrist strap to our Deluxe 45 - Deep Brown premium padded leather camera strap.
Our wrist straps are the perfect way to make sure your camera stays safely connected during times when a full shoulder strap may get in the way.
Because it features our custom engineered quick release system so you can rapidly attach, adjust, detach and swap camera straps during shoots. 
Pre-softened, featuring natural markings and texture. The top of this strap is our oiled Deep Brown leather paired with a supple dark brown upholstery leather underneath.  
30mm (1 and 3/16") wide

 

just like our Slim 30 shoulder straps
Quick Release System also features

 

anti-theft cut resistant Dyneema®

 

webbing and a safety lock for secure travel
Strong enough for all handheld cameras,

 

strength tested to over 16kg (35lb)
One size fits all design

Super soft upholstery leather feels awesome against your skin
Perfect for all camera sizes from Mirrorless to DSLR, and even large Medium Format Cameras
Australian Made

 

with love in our Bendigo based factory
Fits almost any camera
Personalise it

 

with your name or logo!
*See tabs below for more info on sizing and personalisation
Please Note: Does not include camera, lens or photographer in pictures. 

Quick Release System
For an in-depth overview of our Quick Release System please click here.
Details and Sizing
Will it fit me? 
To put it simply, yes!  Wrist straps are one size fits all.

Strap Width - 30mm (1 3/16")
Strap Thickness  (body) - 2.4mm 
Main Body Length - 37.5cm (15")
Total Length - 67.5cm (26.5")
Max Diameter for wrist/hand - 10cm (4")
Will it fit my camera?
This strap will work with almost any camera, especially larger DSLR setups with heavy lenses.  It attaches in the same way as the stock strap that came with your camera, so basically any camera that has a set of 10mm webbing slots or rings will work!  Click here for more info.
How strong is it?
We have designed these straps to be worn all day with the heaviest pro DSLR setups so you can rest assured they are strong enough.  If you are looking for a weight I have lifted a 16kg kettlebell with a wrist strap without it breaking, but I hope your camera is not that heavy!
Personalisation Options
Any of our full leather camera straps can be personalised with a name or even a logo! 
The personalisation is achieved by hot pressing the letters into the leather resulting in a timeless look and feel.
You choose the embossing options on the product page as you are adding the strap to your cart.
Choice of three fonts - Block, Times or Cursive
Multiple Colour/Finish options 
Prices starting from just AUD$20 for initials only

Click here for detailed information and videos about our personalisation options
Leather Description
Pre-softened, featuring natural markings and texture, this full grain black leather produces some of the most comfortable camera straps in the world.  This is not a boring, flat black leather with a machine perfect finish. You can see real texture in this natural product, plus it will only get better with age! 
Underneath the strap features our deep red wine upholstery leather which is incredibly soft and slides effortlessly creating a great sling strap.
It is pre-softened so straight out of the box it will feel great, and then as you use it the leather will soften even more and take on it's own unique character.  
Wrist Strap Design
This strap is the same size as our Slim 30 neck/shoulder strap so it is 30mm (1 and 3/16") wide. This is a perfect size to be comfortable around your wrist but still strong enough for large pro sized cameras and lenses.  The leather strap threads through its own metal D ring allowing you to quickly tighten or loosen the strap around your wrist. 
Shipping, Returns and Warranty
COVID-19 Update
We are thankfully able to dispatch orders as normal at the moment.  Please be aware that unforeseen shipping and customs delays may occur on international orders.  Please choose the express shipping option where possible to minimise the chance of delays.
Handling Times
In stock straps will be dispatched in 1-3 business days.
In stock straps with text embossing will be dispatched in 1-3 business days.
Custom Logo straps can take 3-5 weeks before they are dispatched so please contact us before ordering if you have a specific date you need if for.
Shipping Prices - Listed In Australian Dollars
All the prices below are listed in Australian Dollars - AUD$10 is approx. US$6-7
All Australian and New Zealand orders are sent via Australia Post Standard and Express Services
Most International Express orders are sent with DHL and are estimated to be 3-8 business days not including any customs delays.
Standard international orders are sent via the postal network and include tracking to most countries. Average delivery times are 2-4 weeks.
If applicable, please be aware of your countries import taxes (such as the VAT in UK and EU) and duties as you will be responsible for paying any of these types of fees before you can pick up your parcel.
Shipping times (not including handling time)
Australia
Standard - 2-5 business days
Express - 1-3 business days 
USA and Canada
Standard - 1-3 weeks
Express - 3-6 business days (not including customs delays)
New Zealand
Standard - 2-6 business days
Express - 2-4 business days

UK and Europe (please look out for notices regarding pickup and VAT taxes)
Standard - 2 to 4 weeks 
Express - 5 to 8 business days (not including customs delays)

Rest of World (tracking not available to all countries)
Standard - 2 to 4 weeks
Express - 6-12 business days (not including customs delays)
Warranty and Returns
30 Day No Questions Asked Returns
LIFETIME Common Sense Warranty on Workmanship
For more information about warranty and returns please click here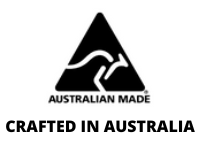 No response???
Just leaving a review due to no response, as I've had my eye on a quick release wrist strap to buy which I have questions about and won't buy until I get clarification.
There's no contact number anywhere (I'm in Australia too) and I've tried reaching them via email and all social media. It's weird they just started a sale too which means the business is probably active? Yet they can't answer any enquiries.. Also if they're charging SO much (even more than actual leather harnesses to hold multiple cameras) then least I'd expect is good customer service.
Hi Saphira,
I am following up on here as I have not been able to reach you by email after a number of tries.
I'm so sorry that you are feeling this way about your experience with us, but there is some some confusion as we did indeed reply.
I personally responded to your email request for a traditional end wrist strap on the 15th of November, just 6mins after you submitted the contact form on our website.
Please check your junk mail folder incase the email got caught in there, I think it's very possible that either there is an issue with your email inbox or you are typing your email address incorrectly and that is the reason you are not responding to any of our communication.
I understand you are very frustrated because you thought I hadn't replied, but we do actually try really hard with our customer service.
I did also go searching for the messages you sent by social media but I couldn't find anything in our facebook or instagram DMs.
I hope we can still help you, I can promise that we are here and we do reply.
Lucky I found you
Hi
Recently I purchased one of your wrist straps for my Olympus camera.
As soon as I opened and inspected the item I knew it was of great quality, felt so good to use and looked great, so much so that I'm looking at the other straps on your website.
I do feel lucky thank you.
the best
with my heavy gfx fuji camera very comfortable
Wrist Stry
Well made. Beautiful color. Extremely comfortable
Ideal
I've been looking for a wrist strap for my Q2 that could be quickly changed out for a neck strap. ILI have had another system in the past and the dangling connectors that hung from the camera I found annoying. With Lucky I can go from neck to wrist with their ingenious connector that is quick, unobtrusive and very secure. The leather is premium, soft and will age beautifully.