The Simple 40 is refinement and simplicity distilled into a camera strap design. 
No accent stitching on the main body of the strap provides a minimalist look but also smooth comfort when drawing the camera to your eye.
The edges of the strap are hand finished and waxed so they are round and feel super soft against your skin. 
Now also available with our very own custom engineered quick release system so you can rapidly attach, adjust, detach and even swap camera straps during shoots. 
This strap is crafted to last a lifetime. It will get softer and more full of character with every use! 

Longer and much

 

more comfortable

 

than stock camera straps
Designed to be worn across your body (like a sling)

 

not around your neck
40mm (1 and 9/16") wide

 which is just slightly wider than a stock camera strap.

Choice of traditional ends or our new Quick Release System
Quick Release System also features

 

anti-theft cut resistant Dyneema® webbing

 

and a safety lock for secure travel
Strong enough for all handheld cameras,

 

strength tested to over 50kg (115lb)
Two lengths available and both are adjustable to fine tune your fit
Suits any camera from small mirrorless up to pro DSLR
Australian Made

 

with love in our hometown factory (Bendigo, Vic)
Fits almost every camera ever made
Personalise it

 

with your name or logo!
Photographer is 180cm/6ft tall and is using a long length strap
Please Note: Does not include camera, lens or photographer in pictures. 

*See tabs below for more info on sizing and personalisation
Quick Release System
For an in-depth overview of our Quick Release System please click here.
Details and Sizing
Regular Length is little longer than a stock strap, perfect for using as a traditional neck strap or hanging off one shoulder.  Also works as a cross body strap for most people up to about 170cm (5'7" tall). 
Our Long Length strap are 25cm longer than our Standard Length which makes them better for wearing across the body for people over 170cm (5'7") tall.

More detailed info on choosing a strap here.
Will it fit my camera?
This strap will work with almost any camera, especially larger DSLR setups with heavy lenses.  It attaches in the same way as the stock strap that came with your camera, so basically any camera that has a set of 10mm webbing slots or rings will work!  Click here for more info.
How strong is it?
We have designed these straps to be worn all day with the heaviest pro DSLR setups so you can rest assured they are strong enough.  If you are looking for a weight I have attached 50kg (115lb) of weight to a camera without the strap breaking, but I hope your camera is not that heavy!  
Personalisation Options
Any of our full leather camera straps can be personalised with a name or even a logo! 
The personalisation is achieved by hot pressing the letters into the leather resulting in a timeless look and feel.
You choose the embossing options on the product page as you are adding the strap to your cart.
Choice of three fonts - Block, Times or Cursive
Multiple Colour/Finish options 
Prices starting from just AUD$20 for initials only

Click here for detailed information and videos about our personalisation options
Leather Description

Say hello to the most beautiful Italian vegetable tanned leather we have ever seen!  It is 2.6mm thick, the ultimate combination of comfort and durability.  
Out of the box this strap will be a little stiffer than our Classic Range of straps (Standard 53, Classic 40 and Slim 30) but it softens quickly and then settles in for a lifetime of comfortable camera carrying.
This Cognac leather is a deep, dark brown that looks great with anything and on anyone!
Simple 40 Design

Our newest strap it not too thick and not too thin, it's just the right size for almost any interchangeable lens camera. Its name comes from the design philosophy, we aimed for a minimalist look to compliment you camera without distracting from it.
The construction of the main part of the strap uses just one thicker piece of leather rather than two like our Slim 30 and Standard 53.  The leather we have chosen looks great and softens up after just a few uses. It will have some natural marks especially on the back side which is unfinished.  This unfinished back also provides the perfect amount of grip and slip for using this as a cross body or shoulder strap.
Every strap in the New Simple 40 range has no accent stitching on the main body for a super minimalist look and the ultimate comfort. 
The edges of the strap are hand finished and waxed so they are round and feel super soft against your skin. The ends are stitched with matching thread and blind embossed with a subtle Lucky logo.
Shipping, Returns and Warranty
COVID-19 Update
We are thankfully able to dispatch orders as normal at the moment.  Please be aware that unforeseen shipping and customs delays may occur on international orders.  Please choose the express shipping option where possible to minimise the chance of delays.
Handling Times
In stock straps will be dispatched in 1-3 business days.
In stock straps with text embossing will be dispatched in 1-3 business days.
Custom Logo straps can take 3-5 weeks before they are dispatched so please contact us before ordering if you have a specific date you need if for.
Shipping Prices - Listed In Australian Dollars
All the prices below are listed in Australian Dollars - AUD$10 is approx. US$6-7
All Australian and New Zealand orders are sent via Australia Post Standard and Express Services
Most International Express orders are sent with DHL and are estimated to be 3-8 business days not including any customs delays.
Standard international orders are sent via the postal network and include tracking to most countries. Average delivery times are 2-4 weeks.
If applicable, please be aware of your countries import taxes (such as the VAT in UK and EU) and duties as you will be responsible for paying any of these types of fees before you can pick up your parcel.
Shipping times (not including handling time)
Australia
Standard - 2-5 business days
Express - 1-3 business days 
USA and Canada
Standard - 1-3 weeks
Express - 3-6 business days (not including customs delays)
New Zealand
Standard - 2-6 business days
Express - 2-4 business days

UK and Europe (please look out for notices regarding pickup and VAT taxes)
Standard - 2 to 4 weeks 
Express - 5 to 8 business days (not including customs delays)

Rest of World (tracking not available to all countries)
Standard - 2 to 4 weeks
Express - 6-12 business days (not including customs delays)
Warranty and Returns
30 Day No Questions Asked Returns
LIFETIME Common Sense Warranty on Workmanship
For more information about warranty and returns please click here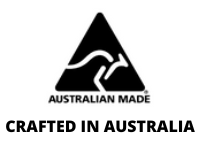 Perfect strap for my vintage Carl Zeiss Jena Binoculars!
Yes, I did say binoculars! After some careful research, I purchases the Simple 20 strap in cognac leather with the quick release system in the short length option to use with my vintage 1926 Carl Zeiss Jena 8x30 Deltrintem binoculars! It fits and performs perfectly and is a stunning complement to these vintage beauties. Way more sturdy and comfortable than ANY modern or vintage bino strap and yet classy enough to mate with any binoculars with standard attachment lugs. I am extremely happy with my Lucky Straps purchase! I'm certain the birds will be looking at ME!
very cool and very comfortable
It looks great! very comfortable and pretty sturdy too. Highly recommended.
Excellent quality and workmanship
Excellent quality and workmanship.
The leather material might be even better, if it could be softer and more flexible.
So much better than stock
I have put up with the uncomfortable and short stock Canon strap (which I think got even shorter with the R6) for years. The realisation that I needed something better came when I was standing at my sons soccer match with a 100-400 dangling from my neck, it only took a a couple of minutes before my neck starting getting sore. I also shoot astrophotography and have always had the strap blowing in the wind with the camera on the tripod, which is not ideal, so my search for a replacement also needed to factor in a quick release.
A quick search on Dr Google threw up lucky straps, and after looking at another couple of options, I decided the leather, the quick release and the length sealed it for me, settling on the simple 40 w/ quick release ends. I have used it a couple times in anger, and what a difference! Sooo much better, so comfy and worth every cent. I showed it to another dad soccer photographer who initially couldn't believe I spent so much on a strap. He even went as far as saying I was throwing $'s down the drain. But after seeing it, he quickly declared he'll be putting an order.
longer strap is best
I like have a long strap to carry my camera cross chest off my rear hip on a walk. This enables me to hold and view the LCD at arms length and or EVF. Secure and stable for FF and with big lenses, no worries. Pana S1 24-70mm F2.8.